Fall 2018 Visitor Newsletter
Something Old, Something New

Team Visitors and Chairs,

If you've been invited on a site visit in the last several months you may have noticed we've been working on introducing a lot of new ways of doing things. We've moved almost all of the information and documents that we used to send out to site visitors via email onto Sharefile, and we've transitioned  the visit-related evaluation forms from a hard copy paper format to an online survey platform. We've created an online training module for site visitors on the 2016 Standards and plan to provide more training online going forward.

As the number of accredited institutions continues to climb, the demand for visitors has never been greater. I want to ensure that we are able to effectively manage the site visit process while providing additional support to all of you. One way that you can help us with this is to update your team member information.  Click here to provide up-to-date information for the Team Member Database. In addition, we continue to look for other opportunities to improve aspects of our site visit process and to ensure that things run smoothly for team members and sites alike. Please let me know your related ideas and suggestions.

One thing that hasn't changed is the amazing commitment evidenced by CACREP's wonderful site visitors.  I have been continually impressed by your willingness to serve as site visitors, even on short notice, and your professionalism in ensuring a thorough and fair review of programs. I cannot thank you enough for your support of the CACREP accreditation process and your service to the counseling profession.

As with our past newsletters, we've asked one of our site visitors to provide some thoughts on topics important to conducting site visits. In this issue Dr. Amy Milsom shares thoughts on preparation of the team report and recommendation. We hope that this and our past newsletters will be a resource that come back to as the need arises, but never feel afraid to reach out to me or Robert if questions ever arise.

Warmest Regards,

Jonathan Collum
FEATURE: Writing the Team Report and Recommendation
by Dr. Amy Milsom
Submitting the on-site team report and recommendation is the final task of any CACREP site visit, and I always look forward to closing out the visit and crossing that off my list.

Update: CACREP Site Visitor Continuing Education, Evaluation, and Feedback Project
by Dr. Robert Urofsky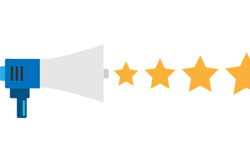 As noted in previous issues of this newsletter, the CACREP Board and Staff have been working on a plan to provide our site visitors with ongoing training and updates, evaluation, and feedback

The Visitor: In Review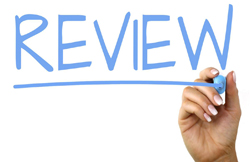 Please click here to answer our survey regarding what you've learned from this newsletter.
To go back and review past newsletters click one of links below.
The Visitor: Winter 2018
The Visitor: Fall 2017
To complete those quizzes click on the links below:
| | |
| --- | --- |
| | We thank all of you, as always, for everything you do in support of the CACREP accreditation process. If you ever need anything related to site visits or simply have questions please feel free to reach out to Jonathan (jcollum@cacrep.org) For additional information please visit our website cacrepdev.wpengine.com |