CACREP Connection: Fall 2020
News from the COVID-19 Ad Hoc Committee
It goes without saying that the onset of the COVID-19 pandemic in Spring 2020 created unique and formidable challenges for counselor education programs. To assist its accredited programs in addressing the immediate impact of the pandemic on students in the midst of their spring clinical experiences, CACREP took several responsive actions including initiating or expanding the use of online program delivery without submitting a Substantive Change Report, permitting students to be enrolled in practicum and internship in the same semester, and permitting excess direct and indirect services hours from practicum to be applied to internship. These actions will remain in effect until June 30, 2021. Additional accommodations made by CACREP this spring in response to financial and travel restrictions imposed by the pandemic included initiating the use of virtual site visits, approving no-penalty extensions for accredited programs approved for site visits through December 2020 or an extension of the 18-month retroactive policy on a case-by-case basis for new programs, and reducing the annual maintenance fee for the next two years.
It quickly became clear that the direct impact of the COVID-19 pandemic would continue beyond the spring and into the summer and fall, and following the July 2020 CACREP Board meeting, the COVID-19 Ad Hoc Committee was formed to ensure that the Board is able to respond promptly and effectively to ongoing and new pandemic challenges. Since its inception, the Committee has met on a bi-weekly basis with a charge of assessing the constantly evolving impact of the pandemic on academic programs and recommending areas warranting additional responsive action to the full CACREP Board. read more >>
NEWS
To ensure the CACREP Standards are timely, relevant, and reflect current societal needs, every seven years the CACREP Board of Directors appoints a Standards Revision Committee (SRC) to update the existing standards. In fall 2019 the SRC started its work on the next set of Standards, which will go into effect in 2024 (delayed one year due to Covid). Below is a brief overview of the standards revision process.read more >>
New Accreditation Specialist Joins CACREP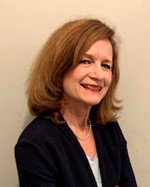 A little about Lisa Dunay: Lisa grew up in Fort Washington, Maryland and attended college at the University of Richmond (Go Spiders!). She describes herself as quiet and focused with a consistently positive and easy-going attitude. She enjoys working in a fast-paced environment that challenges her to find innovative solutions to complete projects with successful results.
A little about Lisa's work experience: Lisa has spent the majority of her career producing continuing education programs for healthcare professionals. As part of her role, she's been responsible for ensuring these programs have been planned in accordance with accreditation standards for continuing education. She also has experience with accreditation of postdoctoral programs in the medical sciences.
CACREP Fees Adjusted
The new academic year has begun in an unusual manner and programs are being called to be both creative and nimble in their program delivery. The CACREP Board recognizes that the financial impact of this pandemic to programs will be felt for the next few years. Therefore, The CACREP Board has frozen the Annual Dues at this year's rate of $3800 for 2021-2022 and 2022-2023.In June 2021 CACREP marks its 40th anniversary as an accreditor in the Counseling profession. To commemorate this milestone and celebrate its over 400 institutions with CACREP-accredited programs, CACREP is giving its accredited programs an anniversary gift – the Annual Dues for 2021-2022 is set at $3385
CACREP and Interprofessional Education (IPE)
CACREP is a member of the Health Professions Accreditors Collaborative (HPAC) which is a group of specialized accreditors in the healthcare field who work on common initiatives, one of which is interprofessional education. Two publications are available for any CACREP-accredited programs who are interested in more active engagement in interprofessional education:
Guidance on Developing Quality Interprofessional Education for the Health Professions. http://healthprofessionsaccreditors.org/ipe-guidance/ This document provides audience-specific information for institutional leaders, departments and accreditors on how to use IPE effectively to improve professional preparation. The guidance document has been used by many institutions since its publication in early 2019. With the pandemic upending healthcare education, IPE offers some alternatives that are interesting to consider.
A recent article, The Future of health professions education: Emerging trends in the United States, is also available at https://faseb.onlinelibrary.wiley.com/doi/full/10.1096/fba.2020-00061 This article by George Thibault, a professor of medicine and medical education, lists several future trends he sees in the education of healthcare professionals. One is the social determinants of health and the social and humanistic mission of the health professions. This is one area where counselors are unique to make a difference in interprofessional education.
If anyone has any IPE activities, including simulations, that you have incorporated into your counselor preparation, similar to the Plymouth State University Trauma Exercise please let us know. Contact Jenny Gunderman at jgunderman@cacrep.org.